MI: Liquid Biomass Feedstocks
Insiders from the best-known organizations in the industry rely on The Jacobsen's MI: Liquid Biomass and Feedstocks reports to navigate the current unprecedented market uncertainty.
MI: Liquid Biomass Feedstocks is a product of market participants' requests for focused analysis and monitoring tools. MI chronicles the evolving landscape of the rapidly growing low carbon fuel demand on feedstocks. Through a blend of human and artificial intelligence, MI frames the shifting fundamentals to give you thoughtful, well-analyzed,data-driven forward guidance.
If you are at all uncertain about the future of low-carbon fuel demand, The Jacobsen's analysts bring the experience and industry-specific knowledge needed to make sense of the ever-changing marketplace and generate unique and actionable data that can make the difference between a profit and a loss.
Areas Covered
Low Carbon Fuel Demand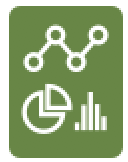 Senior Biodiesel Analyst John Cusick, one of the most prominent figures in the biodiesel industry, contributes his vast industry knowledge and insight to provide you an understanding of the direction of the industry. The use of proprietary surveys and models enhances the insider perspective to guide you, whether you're a buyer or a seller, in the biofuels and biofuel credits markets.
Low Carbon Fuel Credits (LCFS)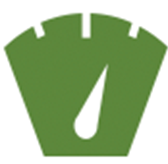 The team combines its knowledge with developments in policy and prices to provide insights into the various renewable fuel programs and the valuable credits generated by those programs. If you are not participating in these programs, you are leaving money on the table.
Vegetable Oils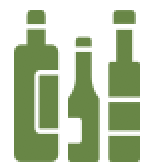 Senior Grains and Oilseed Analyst, Tore Alden has developed a comprehensive model driven by fundamentals that monitors developments and projects prices in vegetable oil markets from Malaysia to Canada and Chicago to Beijing. The data in the proprietary model is available to you through The Jacobsen's advanced data visualization platform.
Low Carbon Intensity Fuels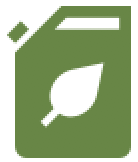 Senior Animal Fats and Protein Analyst Ryan Standard combines the daily interaction of buyers and sellers with robust fundamentals to generate a unique view of the low CI feedstock markets. If you deal in the components of Low CI fuels, our daily analysis will guide you seamlessly through some of the most opaque markets in the industry.
Government Regulation & Policy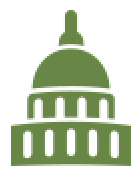 Jim Wiesemeyer of Pro Farmer and Agri-Talk radio shares insights into policy changes and developments in Washington D.C. that can have a significant impact on the outlook for the industry. This section also contains a schedule of key events and reports that will impact prices.