European Hemp & CBD Markets
Europe has been a lucrative export destination for a select few companies that have connected with markets there.  Pricing for hemp derivatives exported to Europe generally require GMP certification, ISO certification, or best practices consistent with these programs.   This excludes a large portion of operators in the US, but European markets are far from wide open.  There are still barriers with importing to Europe, where the regulatory status is similar to what we see here in the US.  Global CBD trade flies under the radar for the most part, without specific HS codes to track cross border movements.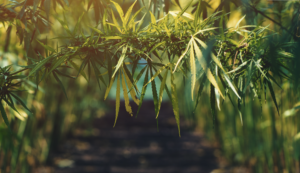 CBD regulations in the European Union (EU) have prevented the industry from growing in the same way that the FDA has altered the course of the developing market in the US.  The placement of hemp derived extracts in the Novel Food category has compelled European and US companies to apply for approval to market ingestible CBD products legally.  The process may take up to four years and can cost several hundred thousand dollars.  There is opportunity for collaboration, with products that eventually will share identical labeling, excluding branding.  There is some risk to IP in these collaborations but for many companies this won't be an obstacle.  Regardless of opportunities to collaborate, the costly process is a real barrier for most companies, particularly in the rapidly evolving cannabis landscape, where regulations are in flux globally.  Sitting back and waiting is a reasonable strategy for some companies.
There is no official data for CBD markets in Europe, and though the EU governs much of Europe, this isn't universal, and differences do exist between countries.  Switzerland is not an EU member state, and allows for extracts that do not exceed 1% THC.  Austria, Belgium, and Spain have taken enforcement action against businesses selling CBD products sans approval.  France is now prosecuting the former manager of Kanavape for selling CBD vape cartridges.  As with the US, CBD regulations in Europe are confusing, and government policy hasn't prevented the marketing of extracts.  EU member states are in the driver's seat as far as enforcement, and this makes for a patchwork of regulations, particularly when factoring in regional or local attitudes towards the extracts by law enforcement.  Enforcement varies considerably.
In February, the Food Standards Agency (FSA) issued guidance on CBD safety, saying that vulnerable populations, like pregnant or nursing mothers, should avoid CBD.  The agency also recommended that the general population not exceed 70mg/day intake.  Along with the guidance, the FSA set a March 31, 2021 deadline for companies to apply for novel food authorization.  The process looks to see if products are safe for consumers, are properly labeled, do not mislead consumers, and are not nutritionally disadvantageous when replacing a similar food.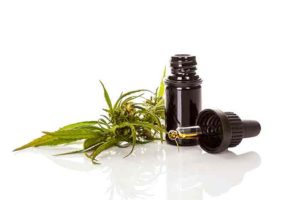 The United Nations Commission on Narcotic Drugs (CND) is set to vote on cannabis recommendations by the World Health Organization (WHO), which include guidance on CBD.  The WHO has concluded that CBD is well tolerated and generally safe and has recommended that extracts not exceeding .2% THC be removed from international drug-control conventions. This could help to free up European markets, increasing demand significantly.  The politics of cannabis are shifting globally, and as with the US, liberalizing MJ policy can have a profound impact on hemp policy, and in turn hemp prices. The European Industrial Hemp Association recently announced their intention to collaborate globally, joining forces with other national trade organizations to represent hemp interests to bodies like WHO and the UN.
The pandemic has introduced unique political pressures that can accelerate policy changes.  On both sides of the Atlantic, policy makers are reluctant to impede a viable industry, and if consensus on CBD safety consolidates around WHO's safety assessment and subsequent recommendations, demand could expand significantly.  US hemp derivatives are very desirable in European markets, where there is far less extraction capacity, and very different hemp genetics.  Expect their extraction capacity to increase in the wake of policy developments, but the market will continue to present opportunities for US companies.