Methodology
Benchmarks for the Markets You Care About
Since 1865, the Jacobsen has been the benchmark for the markets we serve. We have earned that status over the last century and a half as a result of our unbiased, rigorous, neutral position in the market.
A Time-Tested Data Aggregation Process
We collect offers, bids and trades daily. Every trading day, we communicate with all segments of the market: buyers, sellers, traders and brokers in order to get a complete picture. We know the overall tone of the market, where complementary commodities are trading, which folks are perpetually bullish and which that are always bearish.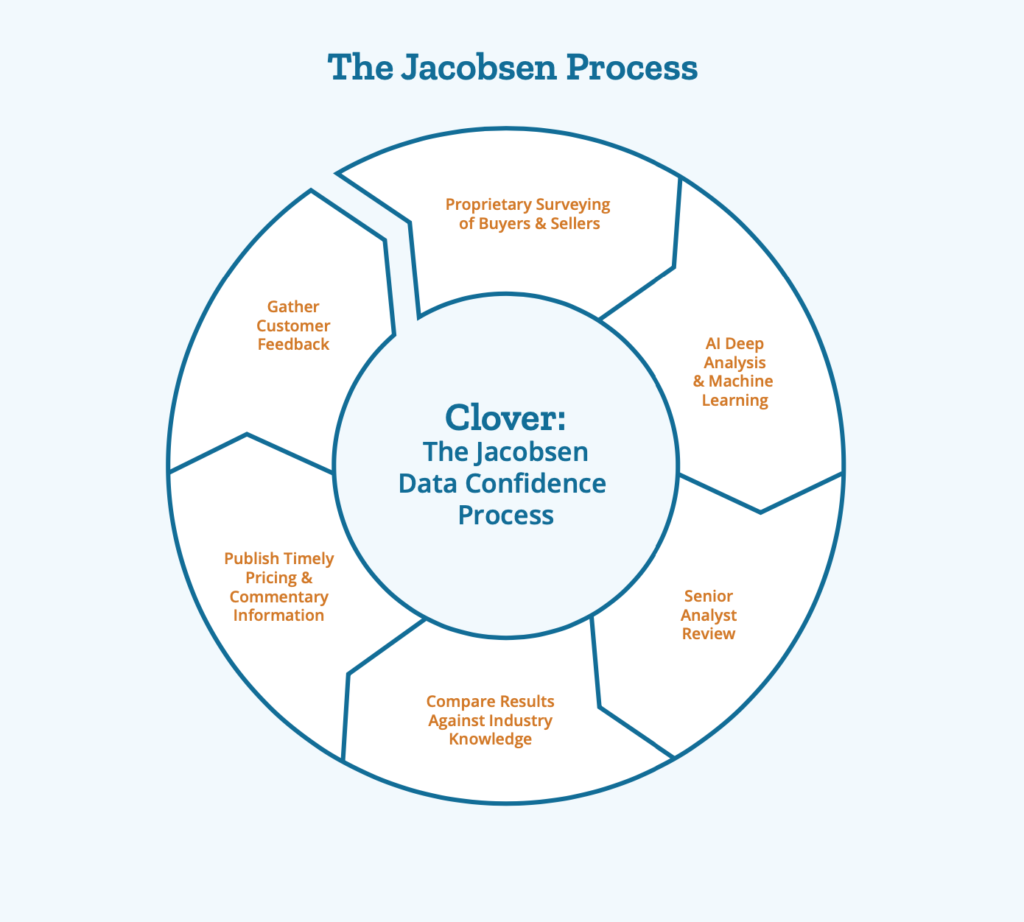 Objectivity is Integral to Our Commentary
Although most of our editors come from a trading background, they do not currently trade in the markets they cover. We believe that no matter how honest and upstanding a person is, trading position will bias a trader's perspective on the market. Therefore, we avoid any possibility of bias by not actively participating in the market.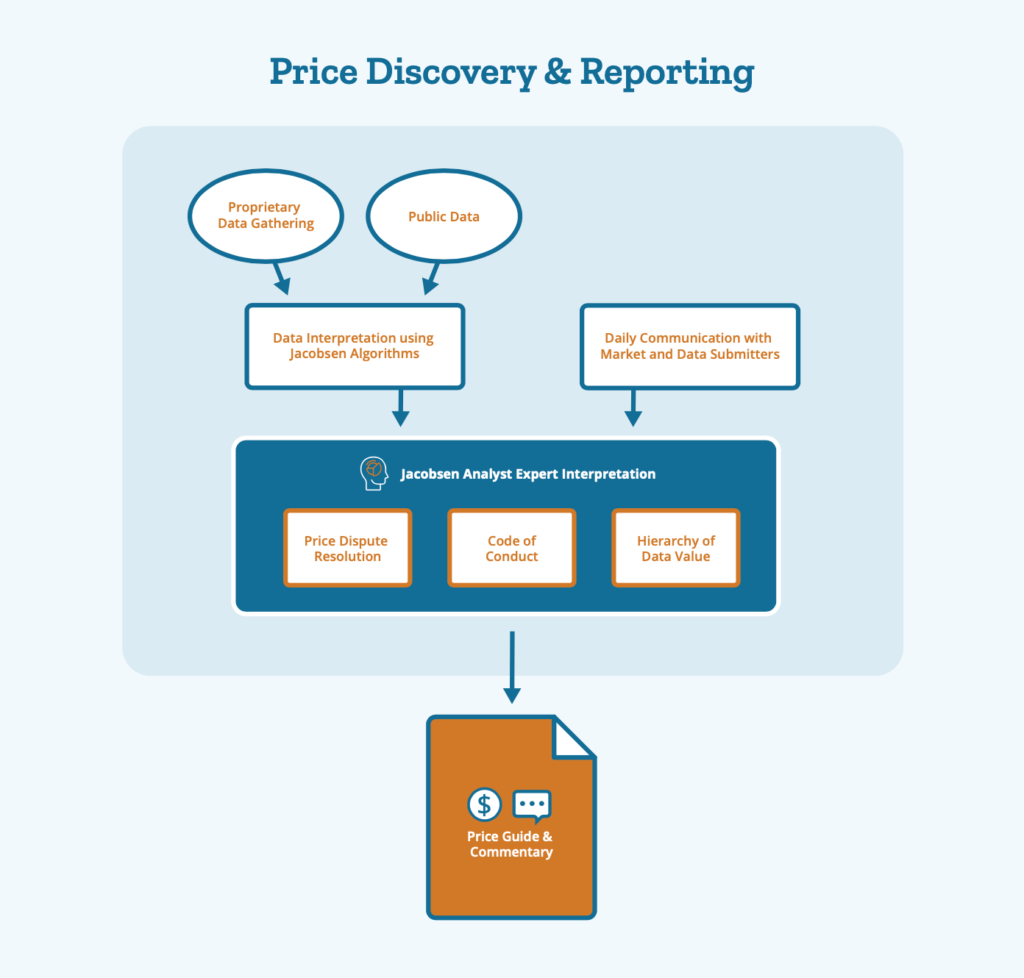 Data Integrity and Accuracy
Verification of reported prices is a function of a particular market and is carried out in a variety of ways.  For example, we will talk to the other side of trade to confirm and request documentation of a trade. We always make sure that reported trades fit within the context of the market.
We review our rules and price guides annually for mature markets and more frequently for dynamic markets to make sure they are as relevant as they can be. We report the market as it is, rather than how it used to be.