Hemp
If you trade in industrial hemp, The Jacobsen's Hemp Bulletin covers the rapidly emerging hemp industry, providing daily pricing and commentary on issues that impact hemp price as well as CBD Isolates.
Our expert analysts provide pricing for volatile CBD commodities, including hemp biomass, hemp flower, crude hemp oil, CBD isolate, hemp fiber and grain. The Jacobsen Hemp Bulletin will give you the tools you need to make informed decisions in a rapidly changing market.
The Hemp Bulletin leverages the collective experience of The Jacobsen, a 150+ year old company with seasoned commodity analysts, experienced in emerging markets and proprietary technology, to deliver accurate, timely and forward-looking reports on the hemp industry.  If your business is hemp, you can rely on The Jacobsen to provide accurate and objective pricing on raw hemp commodities and hemp derivatives.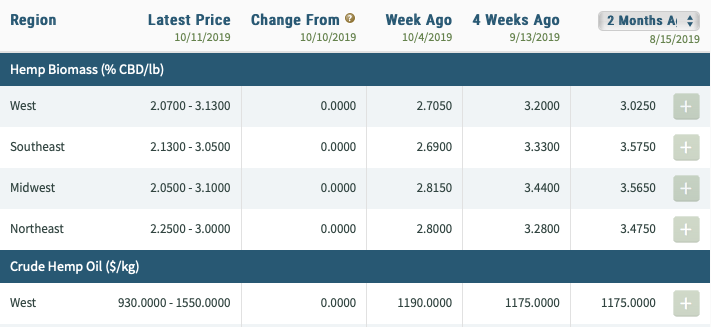 We gather data and follow trends in the following market streams:
Hemp Biomass
Crude Hemp Oil
CBD Isolate
Hemp Flower
Hemp Seed Grain
Hemp Fiber